Advent Calendar Day 9
Hopus
Hopus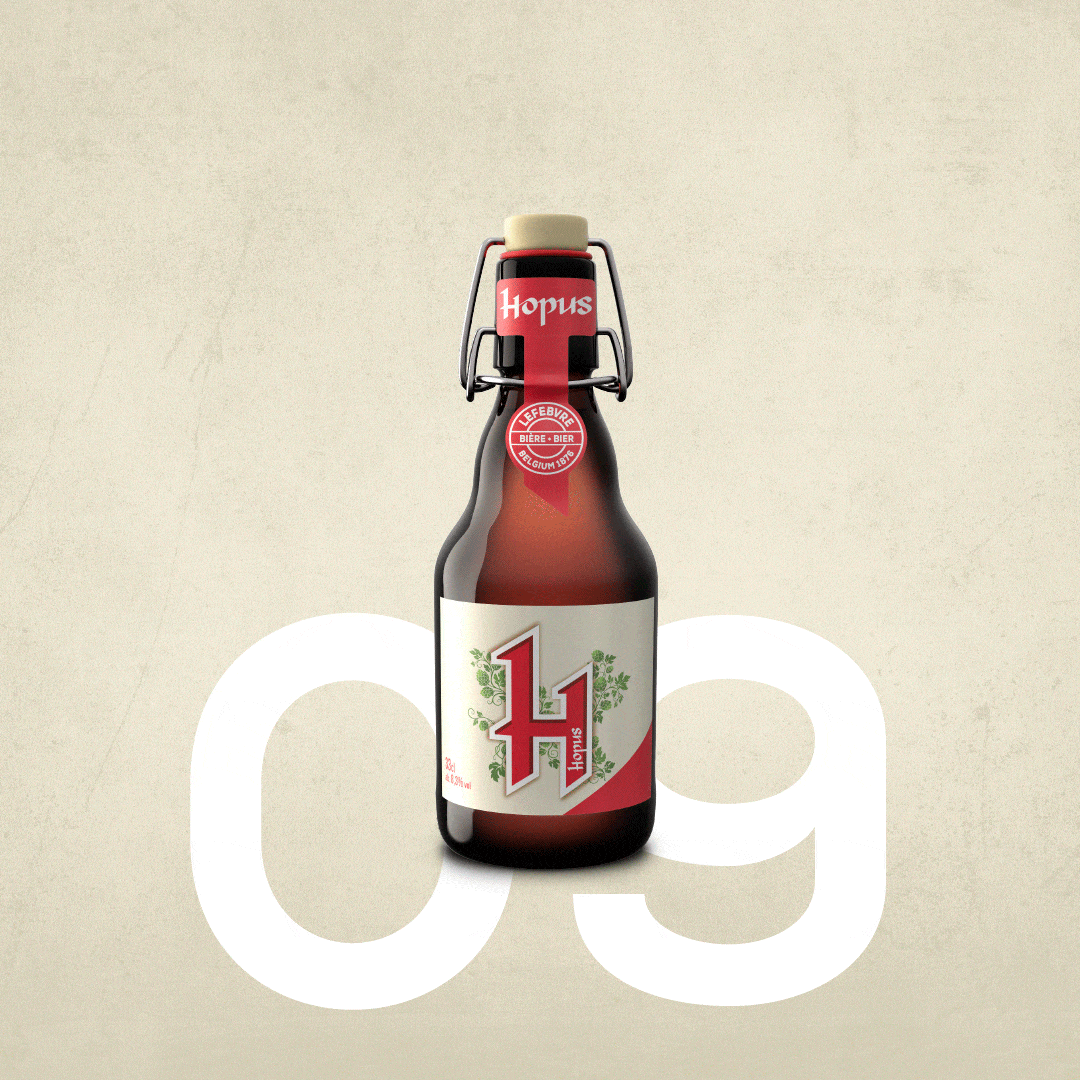 Blonde with copper reflections, topped with a generous head, Hopus derives from a secret batch brewed for the marriage of the brewer, Paul Lefebvre. Composed of 5 hops, it has a unique and original nose, a blend of vegetal, citrus and fruit notes.
A dry-hopping version of the traditional Hopus, Hopus Primeur is a limited edition. Its defining feature lies in the annual selection of new fresh hop which is added during an additional cold brewing phase, called dry hopping. This fantastic beer can be enjoyed in the early hours of spring while supplies last.
Hopus quickly became a famous beer from the brewery. Drink it very fresh as an aperitif with crisps and pickles, as an accompaniment to a spicy dish or as an after-dinner digestive.
– With or without the yeast ? –
Serving a Hopus is another story.You can drink this beer with or without residue. The Hopus should therefore be poured into two glasses: a large glass to drink the beer from and a small yeast glass to catch the residue that sinks to the bottom of the bottle during refermentation. To obtain this result, it is essential to keep the bottles upright in the refrigerator.
Open the bottle by pressing the cap with both thumbs.
Carefully pour the beer into a large glass.
Keep 1 cm in the bottle.

Roll the bottle between your hands to loosen the residue from the bottom.
Pour the residue into a small yeast glass.
First taste the beer in the large glass. It will be quite bitter. Pour the contents of the yeast glass into the large glass and taste again. The taste will be less bitter and slightly rounder.
Hopus is also the beer that makes "pop".
– Have you ever seen our Hopus ad? –
– Do you want more ? –
Discover that beer and more on our webshop